WELCOME TO SARASOTA JET SKI RENTALS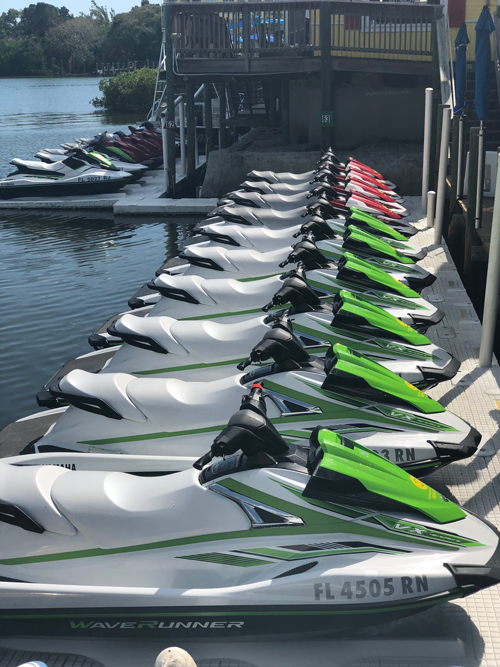 About The Jet Skis Rentals
• New Yamaha 3 seater Waverunners
• Jet skis will accommodate 1-3 people
• Max 450 lbs.
• Unrestricted riding area
• Gas & life-jackets are included


More About the Skis
Who Can Rent A Jet Ski?
You can ride your own Jet Ski at 16yrs old (17 and under must have a parent present when signing up)
NEED MORE INFORMATION ABOUT
JET SKI RENTALS IN SARASOTA?
Pricing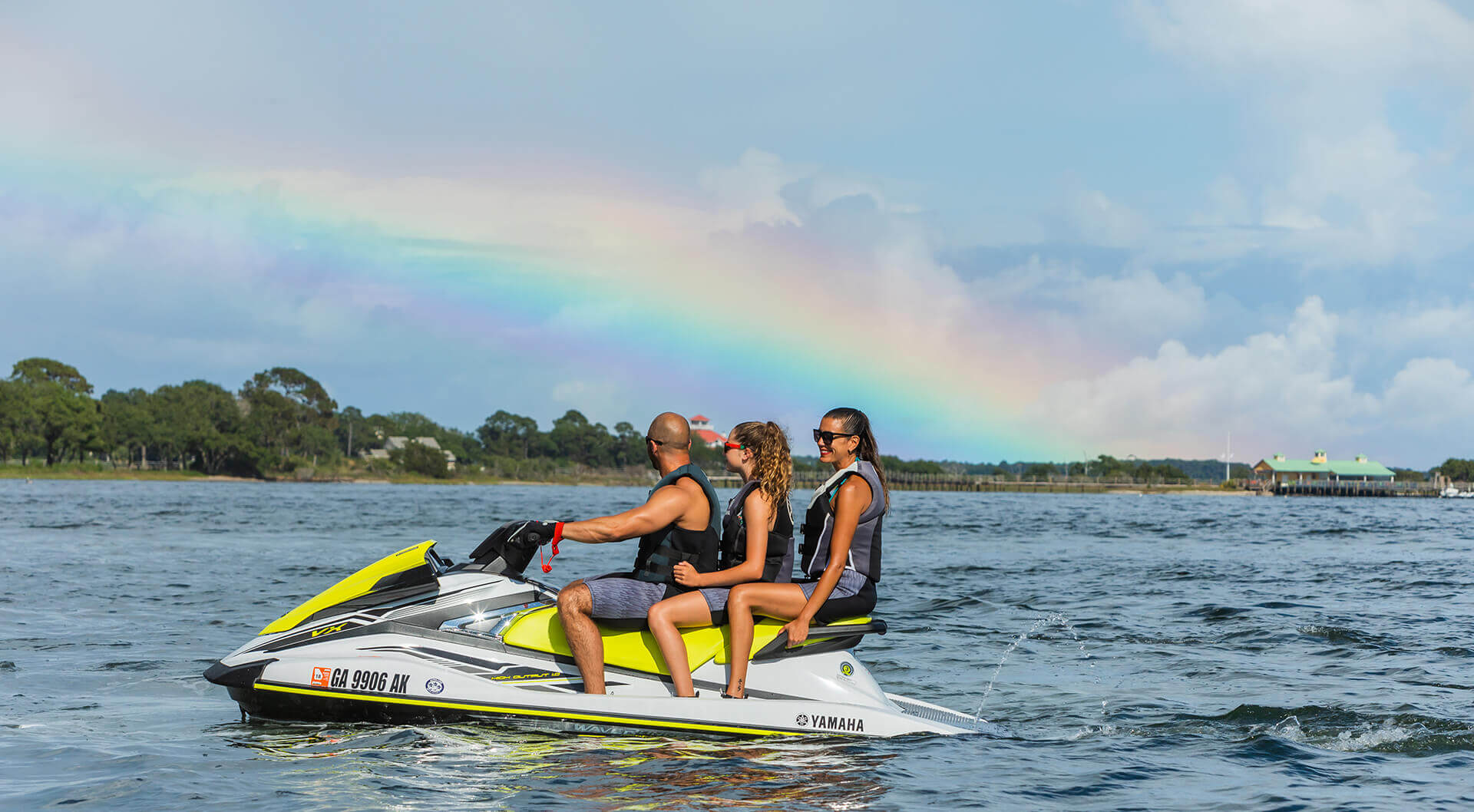 $90 for 1 hour / $135 for 1 1/2 hour / $175 for 2 hours and $80 for each additional hour. The cost includes fuel, lifejackets and orientation. We will require a Visa or Mastercard or Discover (NO DEBIT) to hold for a damage deposit.
Need Safe Boater's Card?
Florida Law requires anyone born after Jan 1st, 1988, that is driving/renting a jet ski (without someone qualified on board) to complete a "Safe Boaters" test. Those who already have a Safe Boater card from their state are good to go (as long as it says NASBLA approved on the card.) Those who still need a card can take a quick test that we can provide you and it is good for one year.
Our Image Gallery